District : No. 50. (Haida Gwaii)
Chemistry, sustainability and student emotional connections with curriculum are central to this project in "applied study," where converting plastics to fuel to evaporate salt for development of a marketable herbal remedy will involve community members in cross-curricular student-led environmental stewardship in an entrepreneurial spirit.
This artifact is a picture of our high school's 'new to us' Plastic to Fuel Machine. It pyrolyzes plastic back into the petroleum product it was made from… in this case, something very similar to diesel. In the flask sitting on the top, right of the machine, you see the first sample of this.
As hoped, the machine has caused quite a stir and the students are very interested in the machine: how does it work, what does it do, what are we going to use the machine for, I didn't know VHS cassettes were made from number 5 plastic, I love taking VHS cassettes apart, how do you want the social media campaign to work, I didn't know there were different plastics, will it work for marine plastic?
Patience and keeping upbeat were key to getting here in as good shape as we are. Don't get down or blame people/institutions for the length of time things take. Let kids take the initiative when they are moved to do so. Students want to be a part of solutions; they feel good if what they are doing is part of something making a difference.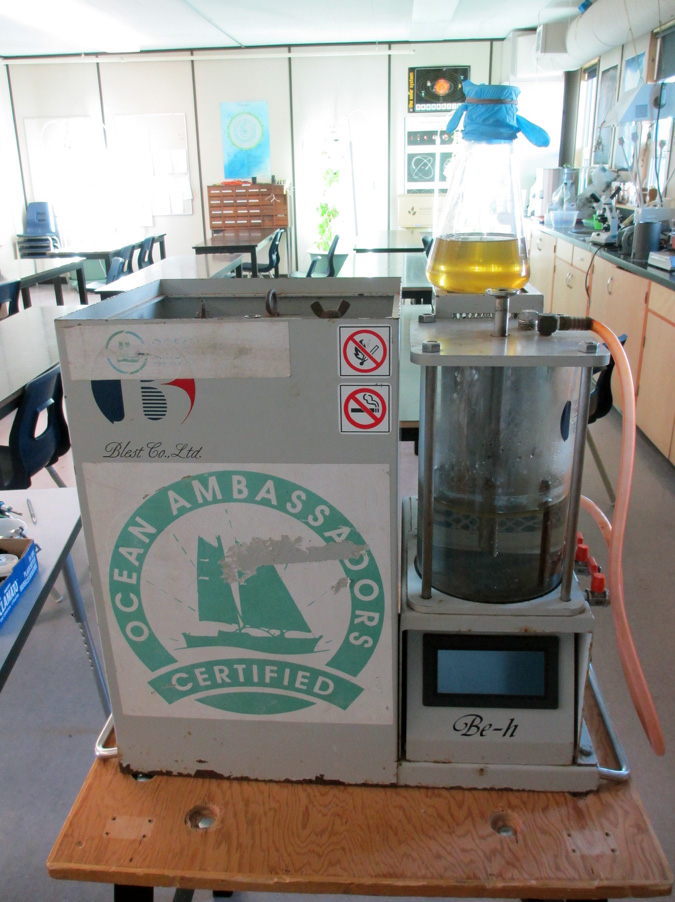 Here is the Plastic to School/Fuel and Beyond 2018-2019 final project report (opens in new tab).