Project Leaders Brooke Haller and Errin Gregory beside Welcome sign from Elementary Connected Classrooms Gathering: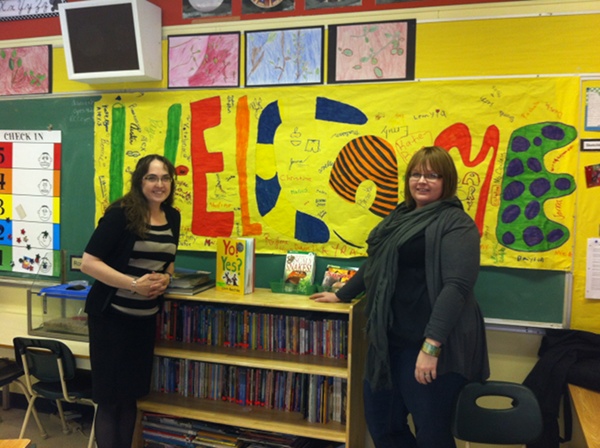 Screen shot of 3 classrooms connected through the Connected Classrooms project on a daily basis. Students from 4 schools in the district are involved: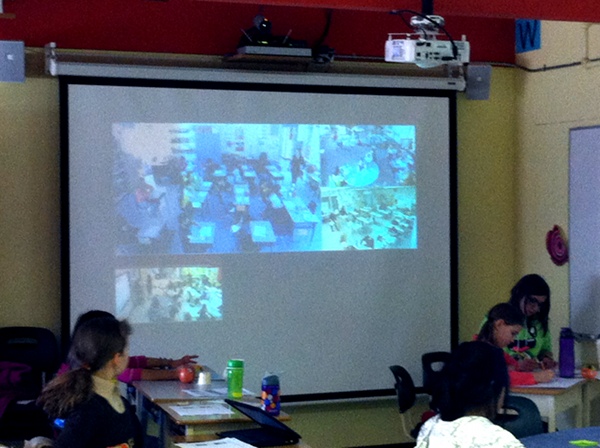 New pics in 2017: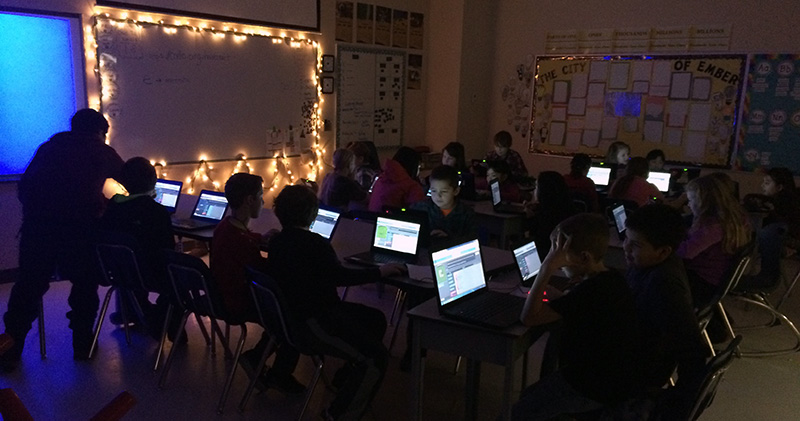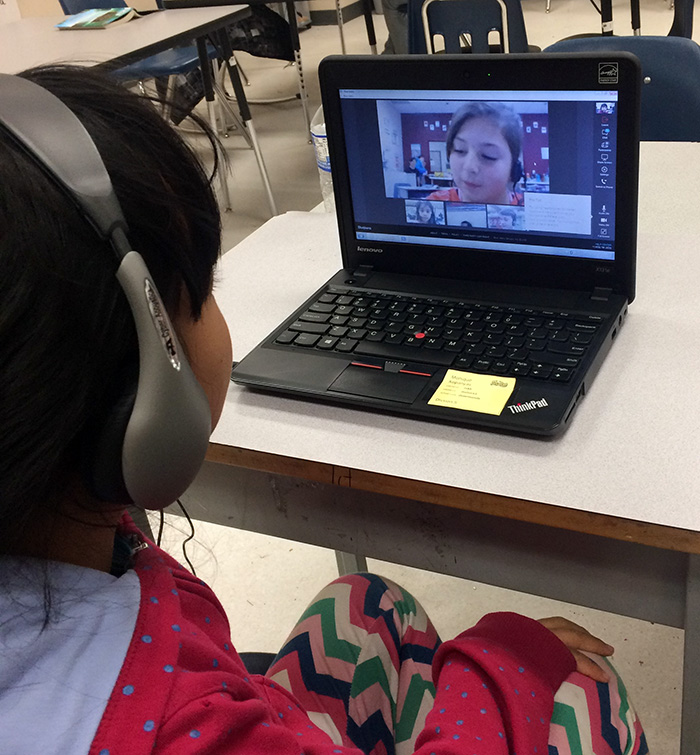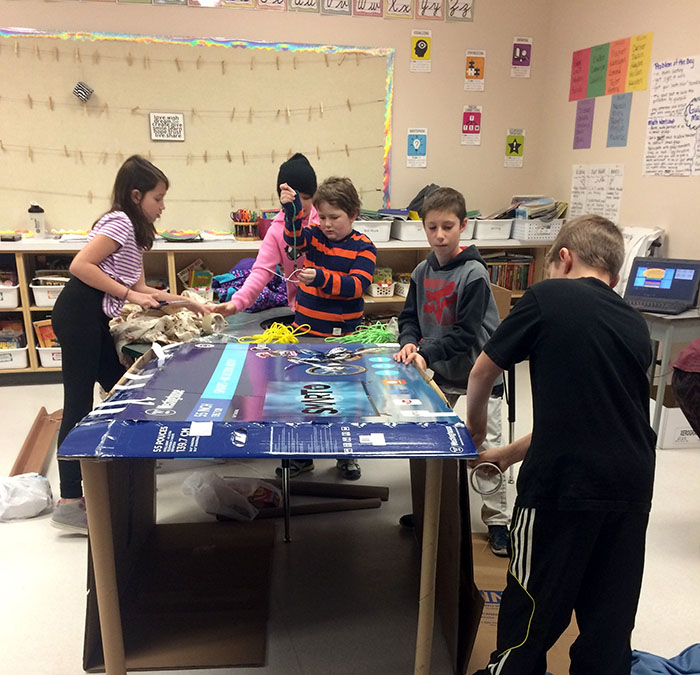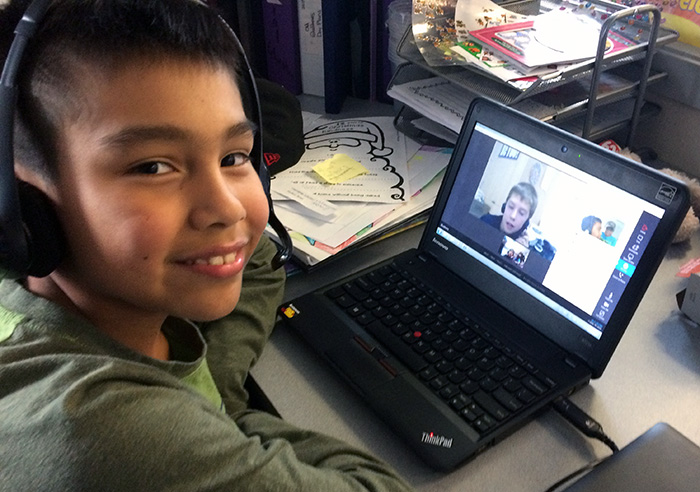 To return to the Growing Innovation Image Gallery Index Page, click HERE.
For the Growing Innovation Projects Page, click HERE.