Who we are (Mia & David):
We are both part of the Koh Learning – a collaborative and extensive long term project between SD91, UNBC and the communities in our school district. This project is focused on building stewardship for our local environment by learning about water health (Koh in Carrier – the local Indigenous language) and how it impacts the health of our communities.
We are two educators who are part of a larger team of science educators at our school that are integrating this place- and land based learning in our classes. As our inquiry and growing innovation journey, we would love to share how this involvement in the Koh Learning are impacting and igniting us as educators and human beings. Thanks to being part of an innovative approach such as the Koh Learning, we are learning, collaborating, pushing ourselves and learning.
Artifact 1: photo of Mia and David working together on Biology.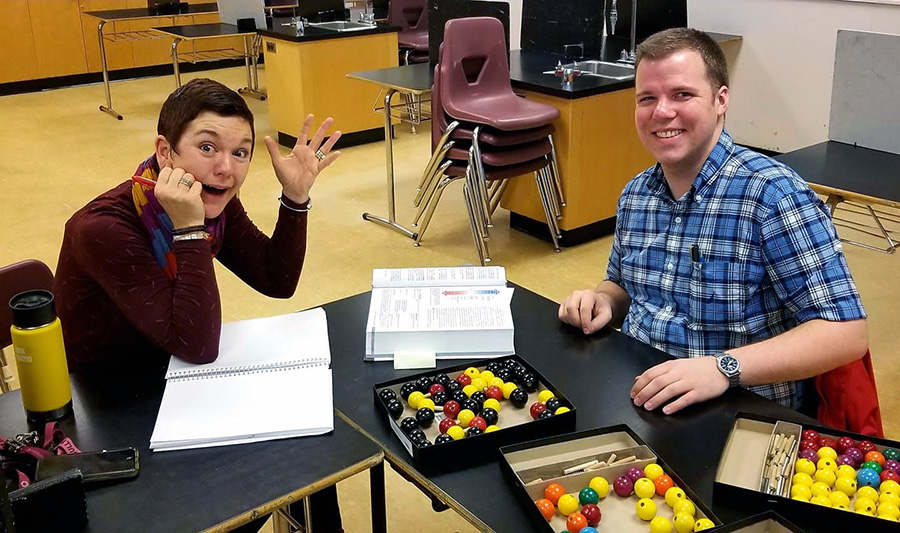 We chose this photo of us as our artifact because it represents where our learning journey during the winter months … a large part of our year!
During Winter break, we decided to take an online university Biology course to deepen our knowledge in ecology and the natural world. Mia's expertise is Elementary/Middle Years education and David's expertise is in Mathematics so was new for both of us. This initiative led to so much more learning than the biology content itself – powerful on so many levels (for us, our learners and our school).
Collaborating – learning with people we do not regularly work with who have different ways of approaching learning (as learners ourselves). Our differences lead to deeper insights into various ways of thinking and understanding.
Learning – (Mia) models, read text, discussing – use many approaches to build deeper understanding. (David) teaching and collaborating is itself a way to learn – for me this is the best way to learn.
We both ended up withdrawing from course, from different reasons. For Mia it was the pressure of completing within a timeframe and then be to be graded – no thanks. For David, working collaboratively was part of what made learning fun; working alone was not joyful. We want to keep learning, but maintain a healthy life balance with downtime. We're lucky that we can keep learning but at a flexible pace and in environments that change with the seasons.
Building a community of learners – all of us. Students seeing teachers as learners is a way of building this community as a school. Learning involves the wider community and surrounding nature – yes!!!
Artifact 2: Mia & David outside mapping (April 12)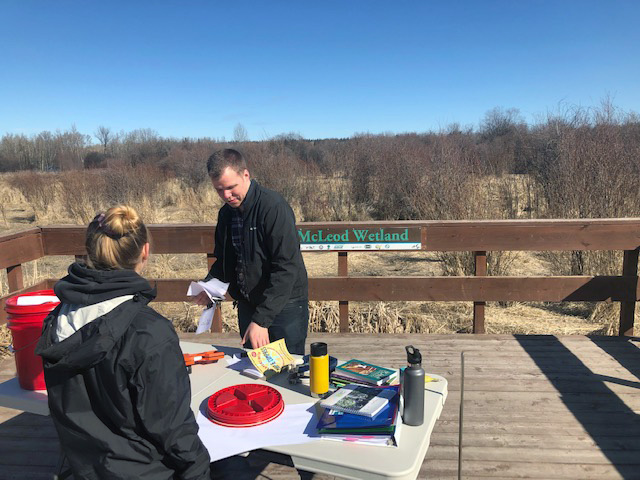 It's finally springtime so we are spending out Pro-D time outside playing, learning, and planning activities we can do with our kids.
Right now it's lunch time, this afternoon we're off to the streams!
Return to Growing Innovation Projects Page