We were fortunate enough to be able to invite a local knowledge holder to the school who then took the grade 1/2 class out to the forest to collect spruce pitch to make spruce salve.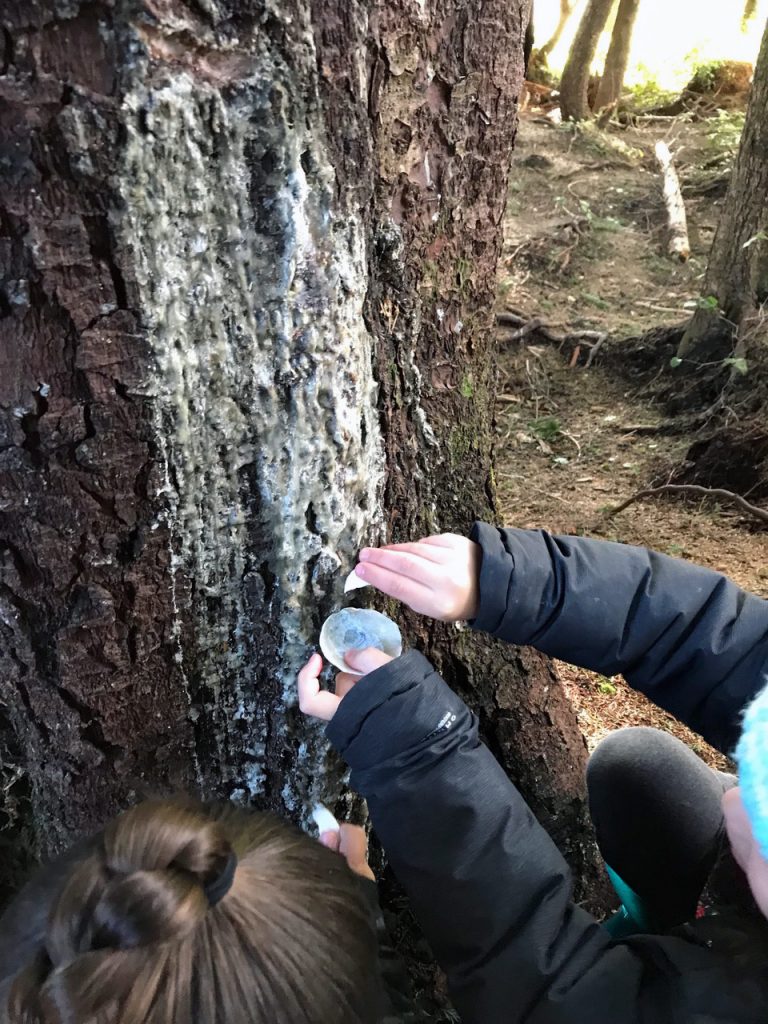 The artifacts connects with our project in that it is an example of a community member coming into the school and the students connecting with the community. It also connects to local traditions as spruce salve has been a part of local medicine for many years.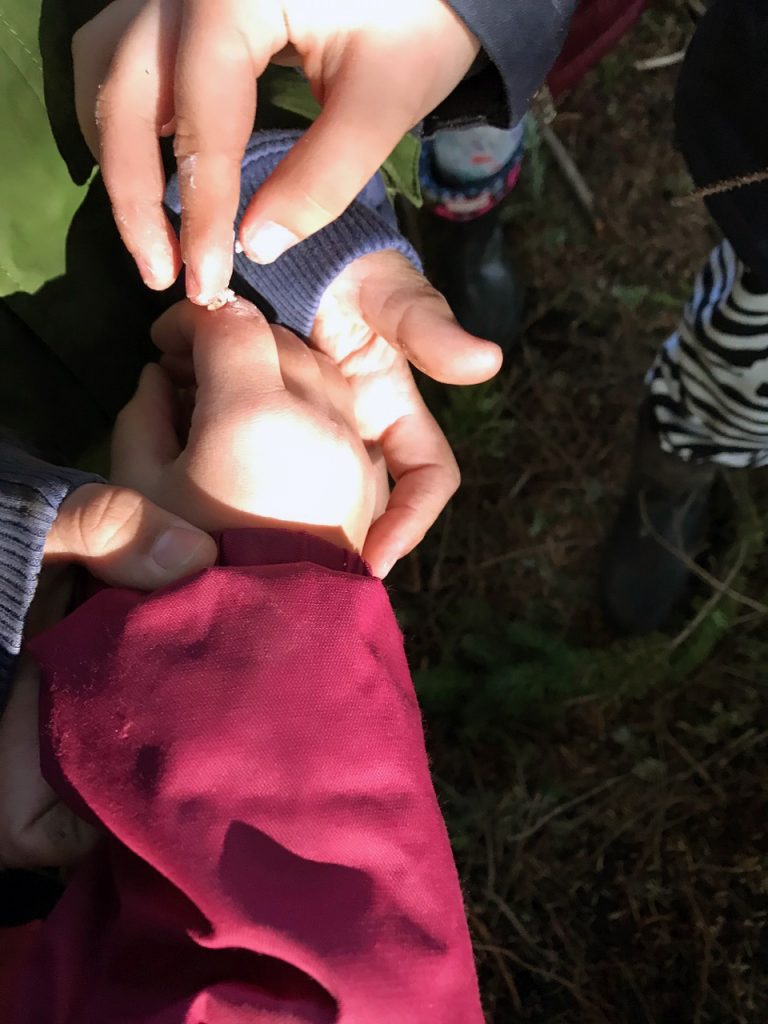 One of the most unexpected (but really should be expected because it seems to always happen:)) is how some of the kids who might have challenges in other areas in school, seem to light up in these types of situations. One of our students who struggles academically was completely competent with the hand tools required to make the salve. Another student who struggles with math was able to describe the salve making process flawlessly as she had made it with her grandmother before. It has been interesting to see the range of community members who have knowledge to share with us and are very happy to take part in the projects.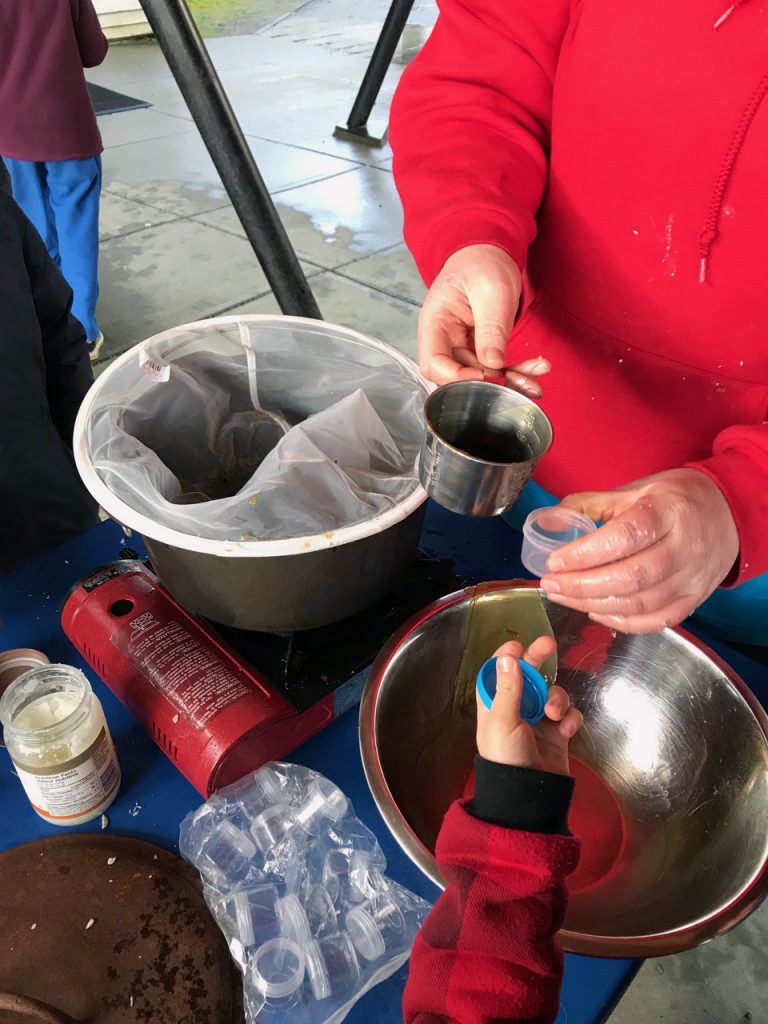 Return to Growing Innovation Projects Page