In this section of the site, you can read about, or link to research studies carried out in BC, Canada and abroad. Researchers have investigated multiple topics in rural education, from teaching & learning in rural schools, to the sociology of rural communities, to teacher preparation for small schools. Education graduate students at UBC who are working in this area have summarized their own research projects below. If you know of studies that would be of interest to rural educators, please let us know where to find them. If you are involved in a rural study yourself, consider sending us an abstract of your work. This section of the site will also feature book reviews of recent publications focused on rural topics. Contact us if you would like to submit a review.
[divider]
Find on this page links to Indigneous education resources (website and blog links and a short bibliography) by which to inform and provoke curriculum and pedagogical planning and policy, and to inspire educators ethically.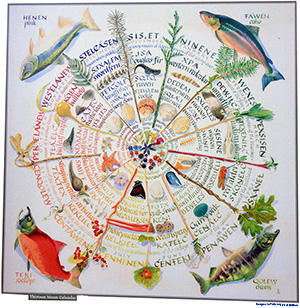 [divider]
We sent a representative to the National Green Schools Conference in Sacramento California in March of 2014, and have collected HERE a thematic and narrative overview along with a list and a growing collection of links to resources.
[divider]

Find here a collection of articles we think are important to rural education and rural education research, and the invitation to comment on them, and suggest others which you thing are of interest.
[divider]

Approximately 65,000 or 11% of students in British Columbia attend rural schools (BC Ministry of Education, 2010). Â While each rural school is unique, many of these schools are challenged by declining enrollment as their predominately resource-dependent local economies struggle to create a viable new role new place in the global economy.  Learn more.
[divider]

Information on a step toward a systematic study by which to outline common issues and unique solutions that music educators, administrators, and interested community members could use as a resource. Learn more…
[divider]

Children with sensory impairments, (those who are blind or have low vision and those who are Deaf or hard of hearing), face unique challenges within rural contexts. These students are categorized as having "low incidence" disabilities (i.e., there are fewer students with sensory impairments than with other types of disabilities). Learn more.
[divider]

Anita Prest is a PhD student in the Department of Curriculum and Pedagogy at UBC. She is currently examining the state of school music in rural British Columbia. Learn more.
[divider]

Mary Stewart has spent the last last 16 years in Northern British Columbia. She works for the Infant Development Program of BC and is currently conducting research on disability and developmental delays. Learn More.
[divider]
Christine Clitheroe's interest in early career mentorship for teachers comes from recent teaching experience.  Upon graduating from the West Kootenay Teacher Education program in 2008, she accepted the position as Head of Geography at a small private school in Edmonton, AB, and taught grades 7 through 11 world regional geography and earth science. Learn More.